OcalaFirst. . .

Bringing

HOPE

to a Broken World Through Jesus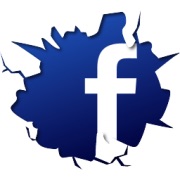 Click below to view previous OcalaFirst Worship Services
https://www.facebook.com/OcalaNaz/live_videos/
To Register click on the link above and follow these instructions!
(Scholarships are available: Contact Marcel Piz at 305-216-3353)
1. Click on "Start Free Trial"
4. Create Password (you will need to verify your email after you receive notice from FPU)
5. Pay $59.99 (Enter debit card info)
8. At top right of page click "My Class"
11. Where would you like to meet? Enter 34470
12. Click on "First Church of the Nazarene"
13. Click on "Join This Class" (You will receive confirmation email

We believe you should never stop moving forward in your spiritual journey! God's plan for you never ends and we want to help you in your journey. Whether you've been in the church for years or are just starting out, everyone has a unique next step to take as they grow in their relationship with Christ!
Your next step may be baptism, a small group, help with Bible reading and Prayer, membership or discipleship! Whatever that is we are here to help!